I spent the last days at a StartupWeekend !
A truly interesting and inspiring event, though pretty challenging too… 54 hours to shape and prepare a startup business means little sleep, huge amounts of caffeine and a big black hole in ones normal social life during that period. But this also rewards with a great experience, amazing team spirit, a bundle of new things discovered, great people met. So for me it all boils down to: awesome!
I pitched an own idea, Syntags. The proposal was very well received by techies who dived deeper into the matter during personal discussions. I got lots of compliments about that idea really being slick and making a lot of sense. But, and this is indeed the catch, requiring a big effort to be put into practice. And I guess for most attendees the impact and benefit was simply not graspable at first sight. Hm… Anyways – I liked the idea Max pitched and immediately warmed up about the fine combination of its clear message and technical simplicity. So I joined that team and it turned out to bring together a really well balanced selection of crafts – 50:50 techies and non-techies.
The basic idea behind WaitWatchers is to allow people to finally make use of endless time otherwise spent in those horrible waiting rooms, skimming through boring "reports" about some pricesses new hair style or similar breath taking stupidities. Instead you can now do something with that precious waiting time which actually makes much more sense: maybe having a good coffee in a sunny spot around the corner. The weekends result is a working prototype and a compelling finals presentation given by Frank and Max at the sunday finals.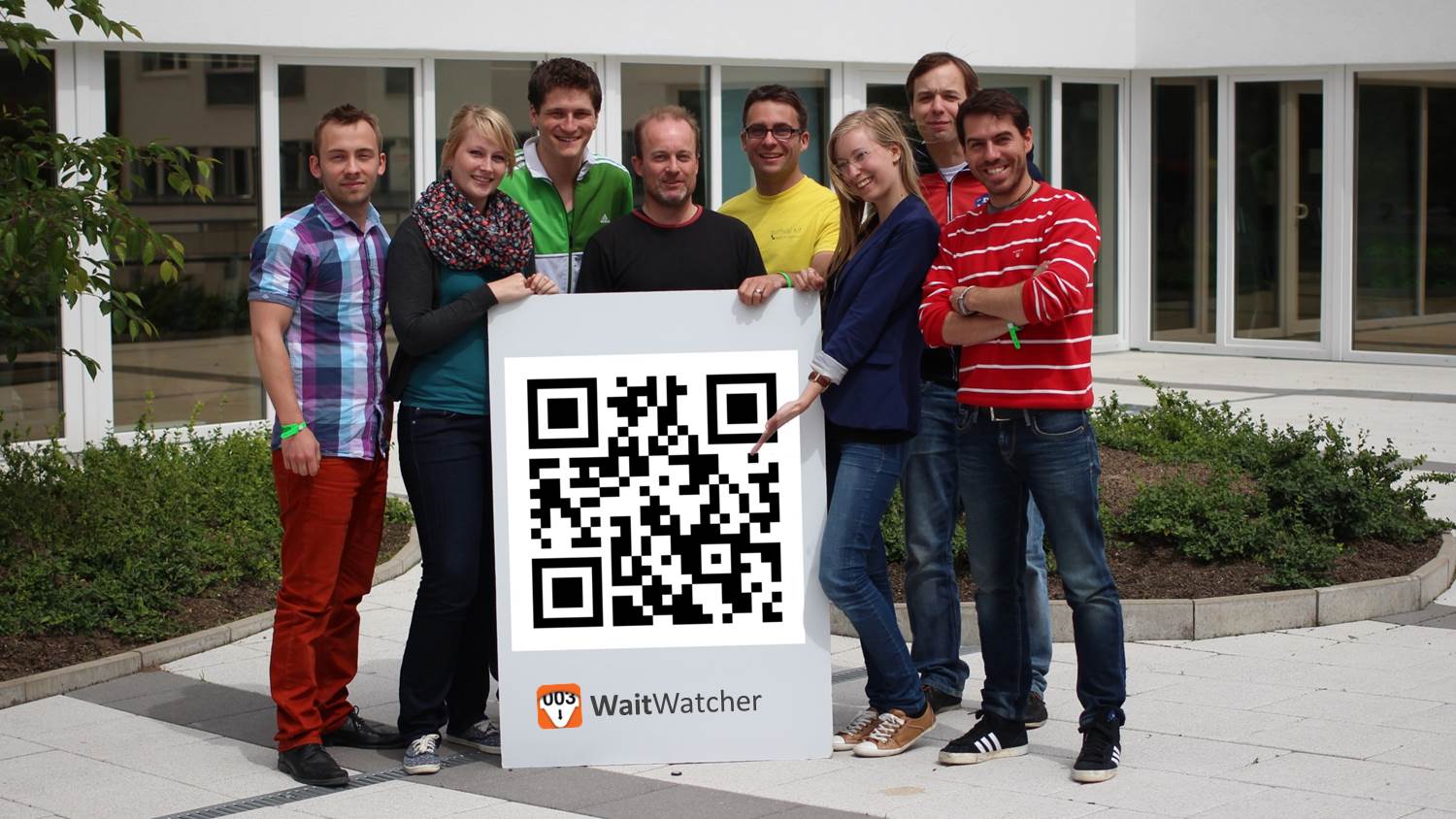 Oh, and by the way: my team came out overall winner 😉
( So we now suddenly have a small problem… )